[ratings]
The Benro T880EX is a tripod stand that is very close to my heart. Because I literally use it for every video that I shoot. And till this date, I would have shot more then 500 professional and home videos with it.
CLICK TO BUY NOW – Benro Tripod Stand T880EX, Alternate Plate.
---
I have actually completed 4 years since I first bought it. And I tell you that the product is nearly in the same condition as new. So without wasting time, lets get straight into the pros and cons of this tripod.
The Benro T880EX is made of two kind of material.
One is hard matte finish plastic. And the other is strong metal rods which is used for the legs of it. Each leg as three levels of extensions, so the height of it is as follows, Approximately around about 5.3 Feet.
The total weight of the Benro Tripod is 1.76 Kilograms (3.88 Pounds).
The tripod comes in completely black color look which is the only color to choose from.
It also comes with beautiful simple black case which I thought of being of an average quality but still after 4 years of use the bag is in very good condition. Benro also give you a manual with it, after going through this article I am pretty sure that won't be needed.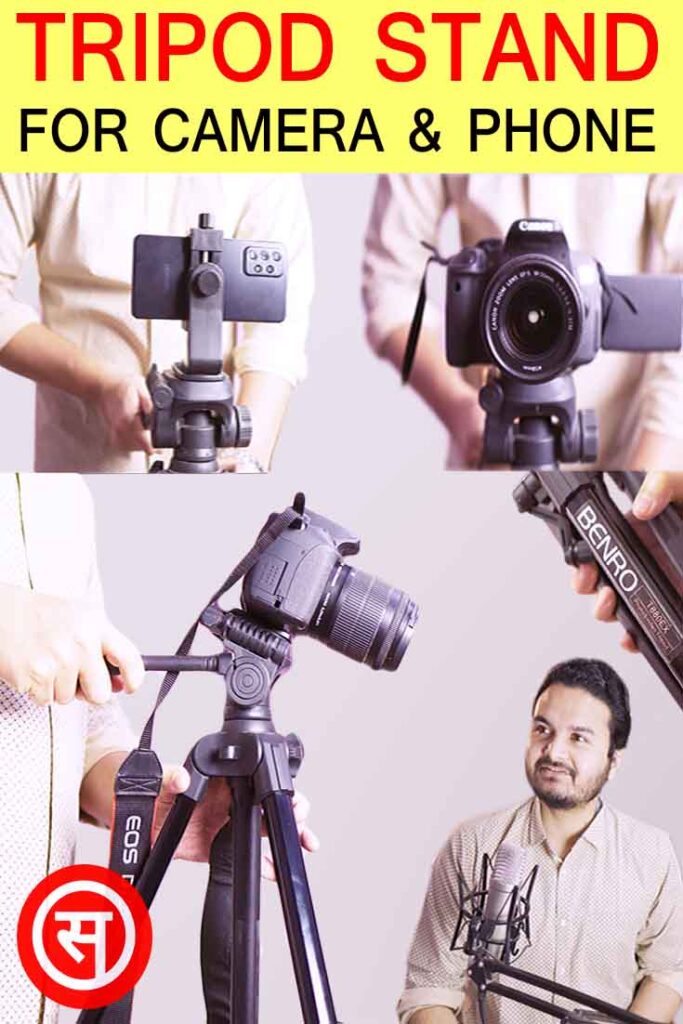 The head of tripod is quite smooth and easy to use. Which is going to be helpful for some panning camera movements. It can pan full 360 degree right to left or left to right, also can be panned top to bottom.
The size of this tripod is on a proper side, not so big and bulky but at the same very stable, easy to carry, specially when using it for outdoor shoot, it's really not going to take a lot of space as you can just carry it on your back like a shoulder bag. The company claims that it could take weight of around about 3000 gms, incase you do use those big heavy lenses here are some other tripod stand options from benro that will surely help you.
One more cool feature it has, is the water bubble which is very helpful feature.
Specially, when you shoot on an uneven fields or places like the mountains. This feature will definitely help you to level the camera angles. This is with the canon 700d attached to the tripod, securely locked it. And this is with a smartphone. quite safe and securely locked in with it.
If you are going to use it for your mobile device, then here's another tool that is going to be needed in order to hold the device, And talking about the mobile users, most of you guys are interested in filming the mobile camera in a portrait mode rather the landscape mode in this short video social media world. so you can actually rotate the head to 90 degree by just turning one key.
Now if you have a heavy camera will that take the weight,
yes for sure it will but when shooting vertical with heavy camera the tripod could tilt and fall down, the solution to that is, and by the way this is a pro tip from most film makers who use this trick everyday, get a sack bag, fill that with some sand and stones, seal it properly and tie it to the tripod leg on the opposite side of the heavy side, that's it, problem solved.
The tripod plate that comes with it is good but it is detachable that means the chances of losing it is more.
I am saying this with my personal experience, I once went on a shoot on a beach after the shoot was completed I kept the tripod plate in my pants, which was a big mistake because after that I went inside the water and there my tripod plate got lost in the massive waters of Indian ocean. so long story short, don't misplace it. The problem is finding the original plate is difficult and even if you find one online, the cost of it is going to be very near to the tripod price then what's the point in buying the plate.
But relax guys, I also have a solution for that as well, so in case you lost the plate, this is the plate which fits exactly like the original one in fact the quality is slightly better then the original and this a plate which is very cheap is price, so there you go, Plus the plate that you see in the video is the same alternative, the original one was lost as said you before. So this was my review of the Benro Tripod stand.
I hope you got the answers to what you were looking for. And remember one thing that I am writing this review after using this product for 4 years. Of course not a sponsored video. So if you are interested in buying this tripod stand. I would highly recommend you to get it right now by clicking the red texted button below.
CLICK TO BUY NOW – Benro Tripod Stand T880EX, Alternate Plate.
[ratings]
Other Benro Tripod Options –
TMA27A Mach3 AL Series 2 Tripod 3 Section Twist Conversion
Carbon Fiber Slim, Lightweight Travel Tripod
A2192TB1 Flat Traveler 2 Five Section Aluminum Twist Lock Tripod